The Black Irish Band in Concert
Saturday, February 24th, 2018 at 8:00 PM
Doors open at 7:00 PM
No-host Bar
Tickets $25
Hailing from the historic Gold Rush Country of America, The Black Irish Band has a storied history of 28 years of progressive Celtic & Americana folk music, more than 700 musical performances to date, and the release of 25 recorded albums. Their concerts feature traditional Irish & Scottish, Italian, and American folk music, along with historic songs of the people who spent their lives shaping the American West.
Join us for a fun evening of both traditional and original music, including songs from their upcoming 26th album, Western Warriors.
The Black Irish Band are:
PATRICK MICHAEL KARNAHAN: banjo, melodeon, octave mandolin, trumpet, guitar, concertina, vocals
STEVE MCARTHUR: accordion, guitar, piano, vocals
JAMES DEAN NELSON: banjo, guitar, vocals
STAN EMMONS: bass, vocals
Tickets on sale now at:
Benicia Historical Museum Gift Shop and Office
2060 Camel Rd.
Benicia, CA 94510
707-745-5735
info@beniciahistoricalmuseum.org
Bookshop Benicia
636 First Street
Benicia, CA 94510
707-747-5155
and online at BrownPaperTickets.com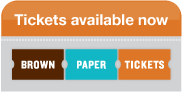 Golden Bough in Concert
Saturday, March 24th, 2018 at 8:00 PM
Doors open at 7:00 PM
No-host Bar
Tickets $25
Rooted in the traditional music of the seven Celtic nations (Ireland, Scotland, Wales, Cornwall, The Isle of Man, French Brittany and Spanish Galicia), Golden Bough has become a popular and in-demand group on both sides of the Atlantic.
Since their formation in 1980, this trio of modern day minstrels has traveled great distances to numerous countries, to bring their music to enthusiastic folk fans the world over. Backing themselves on an array of acoustic instruments; Celtic harp, guitar, octave-mandolin, mandolin, accordion, violin, penny-whistle and bodhran, they blend their voices in the pristine harmonies that have become a Golden Bough trademark. To date they have released over 30 recordings.
In the recording studio, as well as on stage, Golden Bough captures the essence and joy of traditional music.
Golden Bough are:
KATHY SIERRA: vocals, violin, viola, composer
MARGIE BUTLER: Harper, vocalist
PAUL ESPINOZA: Singer, songwriter, poet, arranger, producer
Tickets on sale now at:
Benicia Historical Museum Gift Shop and Office
2060 Camel Rd.
Benicia, CA 94510
707-745-5735
info@beniciahistoricalmuseum.org
Bookshop Benicia
636 First Street
Benicia, CA 94510
707-747-5155
and online at BrownPaperTickets.com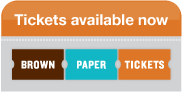 Drop By Drop: A brief history of Benicia water through the eyes of its artists
Drop By Drop, an Arts Benicia exhibition in collaboration with the Benicia Historical Museum guides us through a brief history of Benicia water as envisioned by local artists.
The exhibition highlights the history of Benicia from its founding as a deep-water port in 1848 to its present-day identity as a waterfront town. The exhibition explores subthemes ranging from aesthetics and the exploration of our sense of place on the Carquinez Strait to the more critical observation of general water usage, public need, associated infrastructure developments, the effects of drought and flooding, and future sustainability. The selected artworks include a variety of media from painting to photography, an installation of a sound clepsydra (Greek water clock), and a "reimagined" rain barrel. Educational materials touching on points of interest during Benicia's history will be included within the exhibition.
Curated by Mary Shaw, the exhibition features the works of Nikki Basch Davis, Carol Dalton, Bodil Fox, Larnie Fox, Linda Grebmeier, Marilyn Schaeffer, Stephen Schumm, Lee Wilder Snider, and Scott Zoog.
Drop by Drop is supported by a grant from the Benicia Community Sustainability Commission, and will remain at the museum through May of 2018.
We Were There… The Legacy of WWI
The Benicia Historical Museum installed a special, temporary "pop-up" exhibit on Thursday, April 6, 2017 the 100th anniversary of America's entry into World War I (1914-1918).
The exhibit commemorates those Benicia residents who lost their lives in the "Great War."  It should also be recognized as an opportunity for visitors, especially students, to learn about the particular horrors of trench warfare, a prominent feature of the military theatres of operation affecting millions of soldiers in Europe at the time. In addition, the exhibit incorporates material on the flu epidemic of 1918, which played a deadly role during World War I.
Exhibit artifacts include helmets, uniforms, weaponry, and items used by soldiers in the trenches.  All military personnel, current or retired, always have free entry to Museum exhibits; regularly scheduled hours are 1:00 – 4:00 PM, Wednesday through Sunday.
Benicia Arsenal in War and Peace
The Benicia Historical Museum is proud to announce the opening of a new, permanent exhibit titled "Benicia Arsenal in War and Peace." This exhibit, featuring a 20 foot timeline and augmented with a large and colorful collection of medals, badges, crests, flags, and authentically painted Benicia Arsenal toy soldiers, presents a concise and informative display that neatly outlines the history of the first Western District pre-statehood military base from its beginnings in the 1850's through the closure of the base in 1964 on up through the activities of our current local National Guard.
Guillermo Wagner Granizo: Artist, Historian, Storyteller
Please visit our newly opened mixed media gallery featuring the tile art works of Guillermo Wagner Granizo. Granizo was one of the world's premier ceramic-tile muralists. His bright colors, geometric shapes, heavy lines, and varying textures created in his Benicia studio convey a vivid portrait of people and events around the world. The Benicia Historical Museum's collection features portraits of the City and founders of Benicia.